In August 2019 I finished all of the coursework for my MBA at the University of Oxford and had a few weeks free before the end of course ceremony in September. My friend Manuel and I had talked about backpacking in Scotland all summer, but we were both international students and hadn't brought any backpacking or camping equipment with us to school.
On a Sunday night we decided that it didn't matter if we were ill-prepared. This was a unique opportunity to hike in a beautiful location and spend some time in nature after an entire year split between libraries and pubs.
We met on Monday morning at Argos when they opened at 8 a.m. and bought 2 backpacks, 2 sleeping bags, and a tent (we gave all of the gear away after finishing the trail). I wanted to buy a cheap 2-man tent with poles. Manu convinced me that a popup tent was actually the way to go. We rushed to the train and packed our bags while on the train to Glasgow, arriving with only a few hours of sunlight left to eat a final meal in the city and start hiking the West Highland Way to Fort William before dark.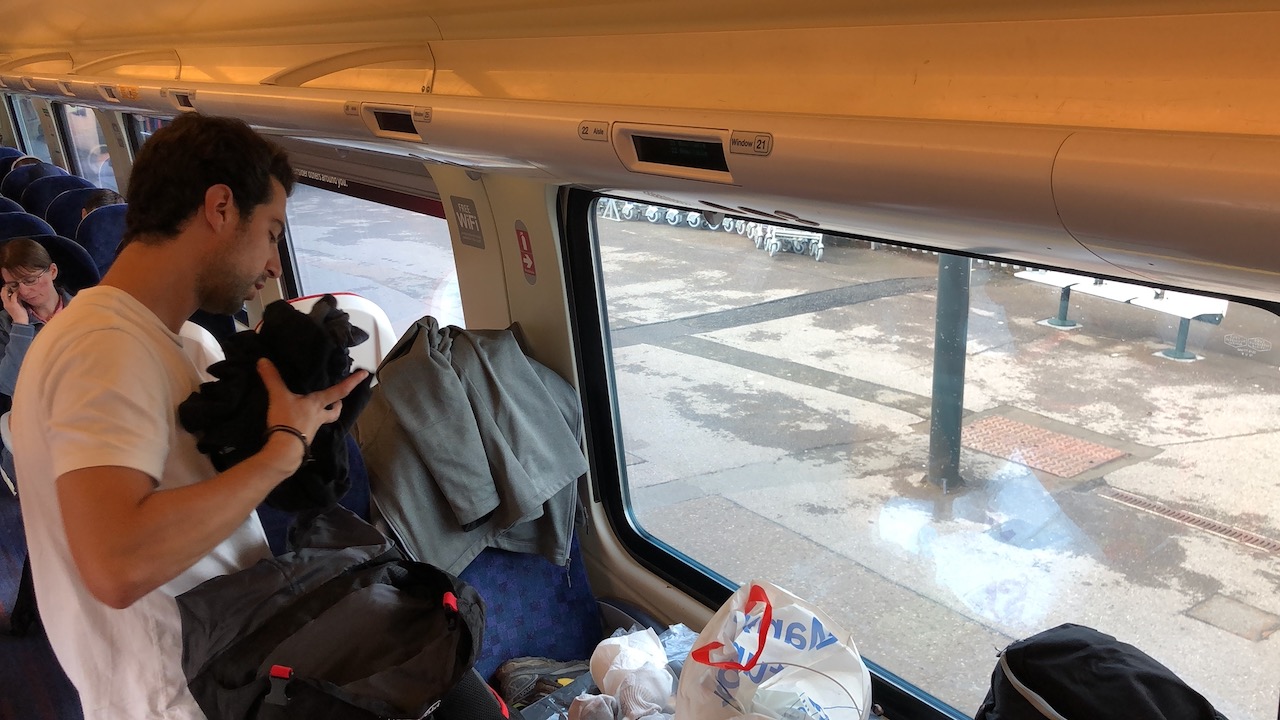 Manuel packing his bag on the train from Oxford to Glasgow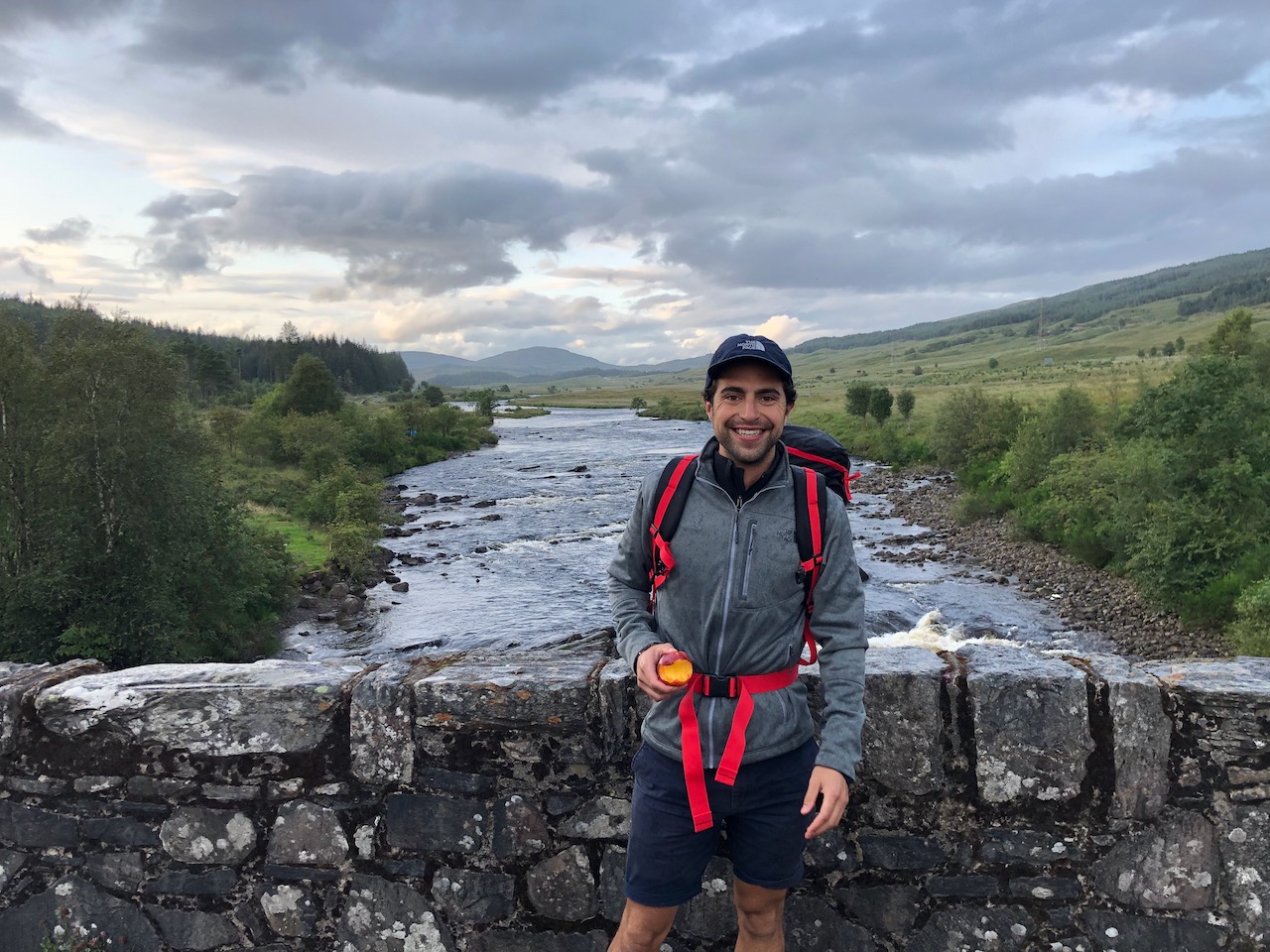 All smiles on the first day of hiking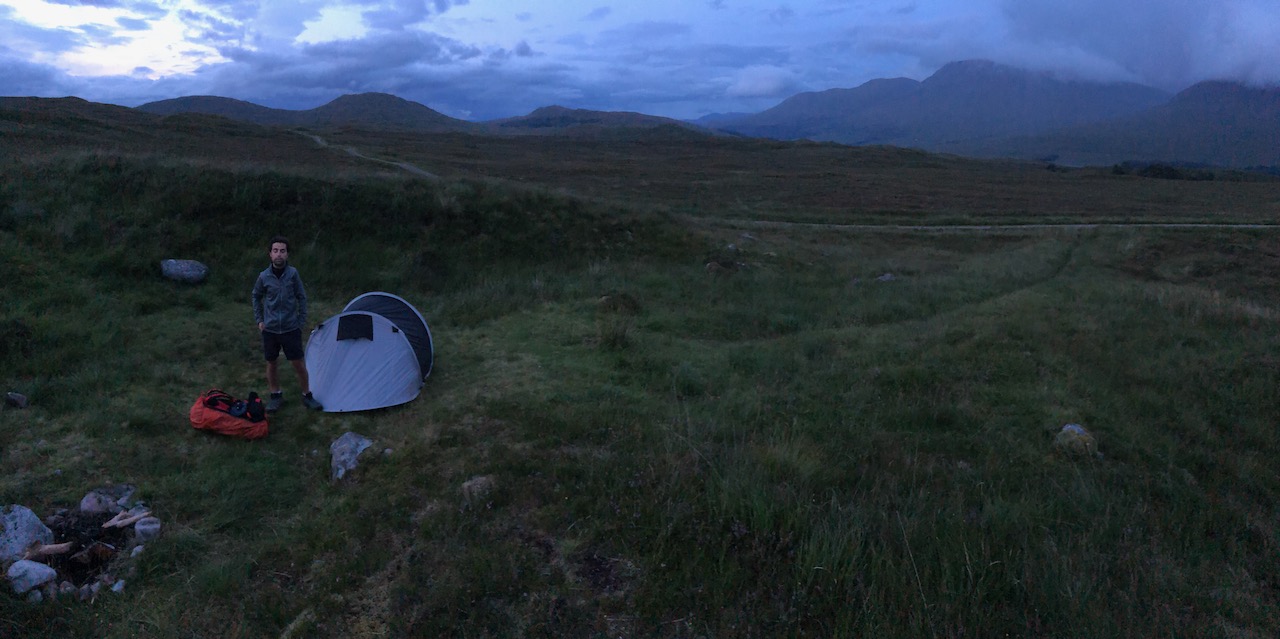 Popped the tent out just as the sun was going down - and it turns out this thing is *tiny*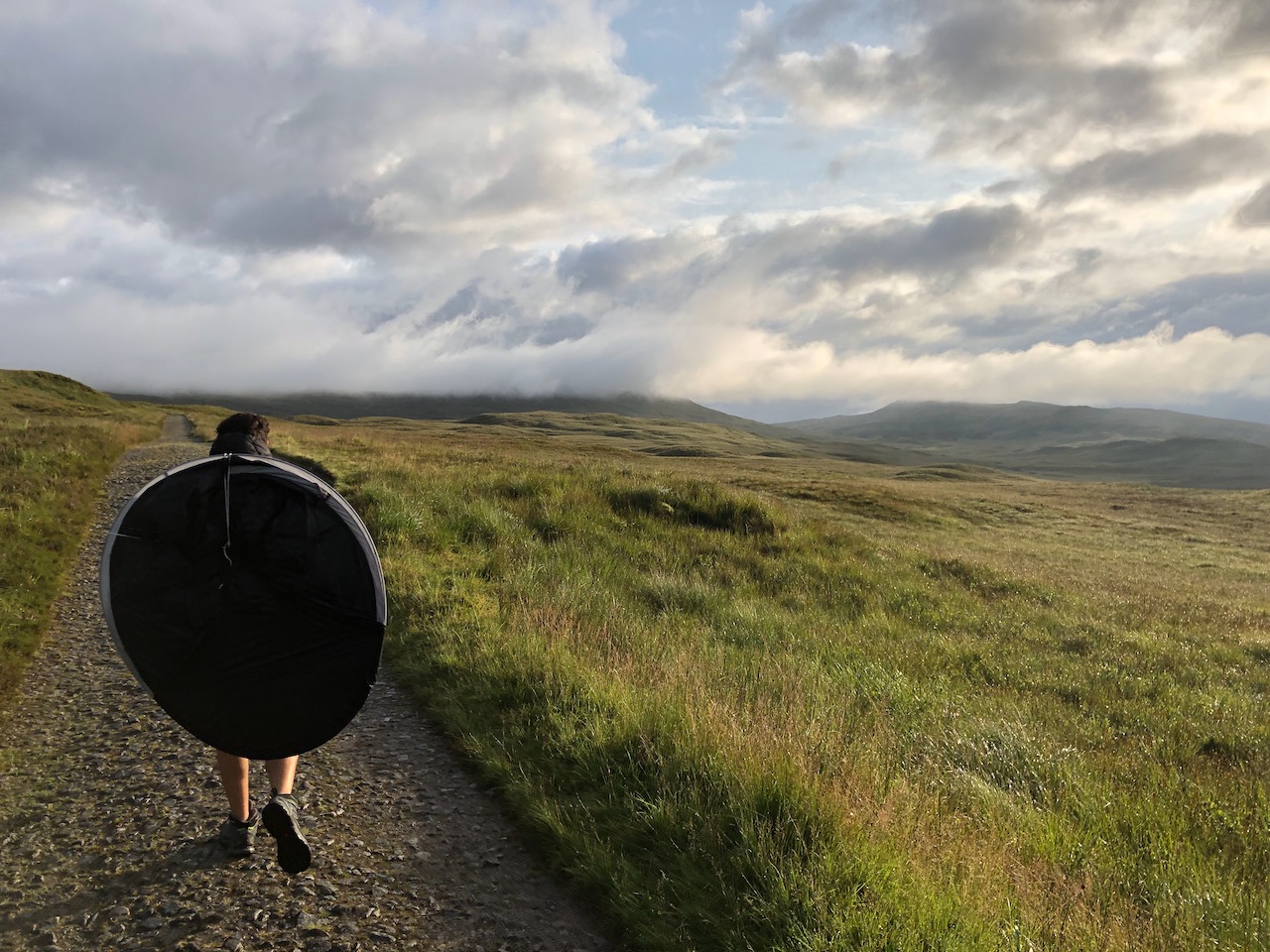 The next morning we couldnt figure out how to put the tent back in the bag, so we just folded it as best we could and tied it to a backpack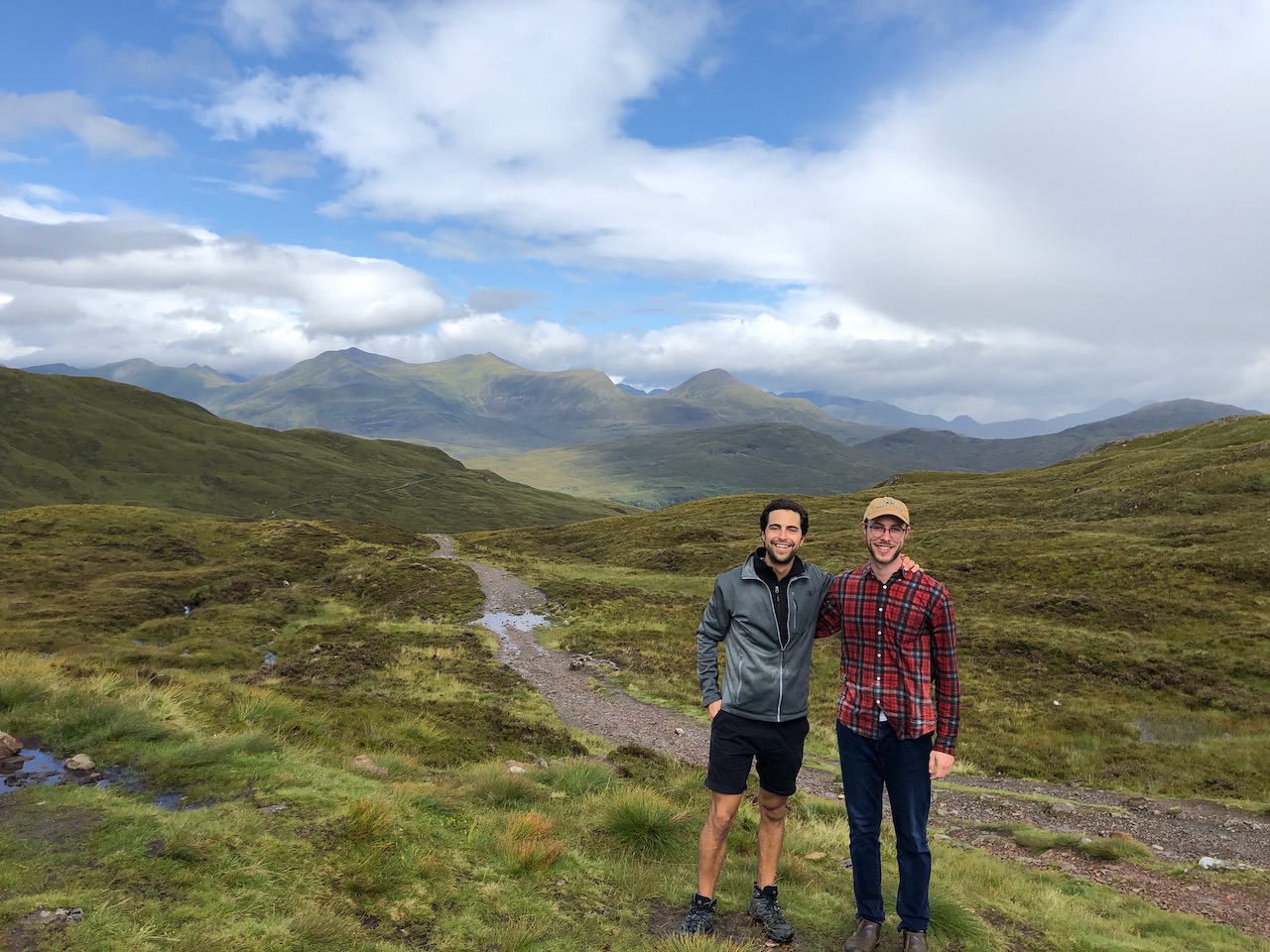 Had the occasional rainstorm but overall got very lucky on the weather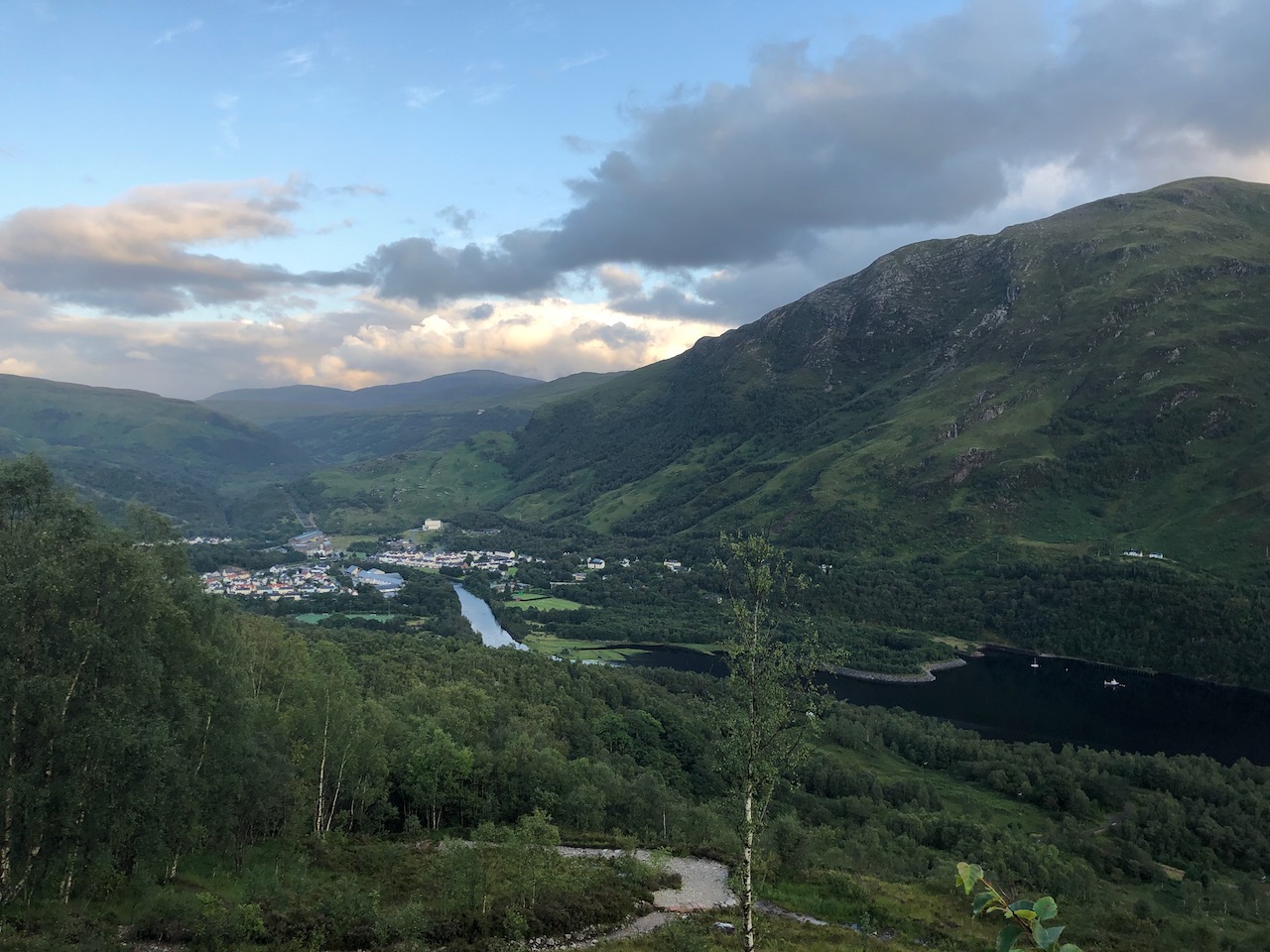 Hiking down into town for a much needed meal and to buy groceries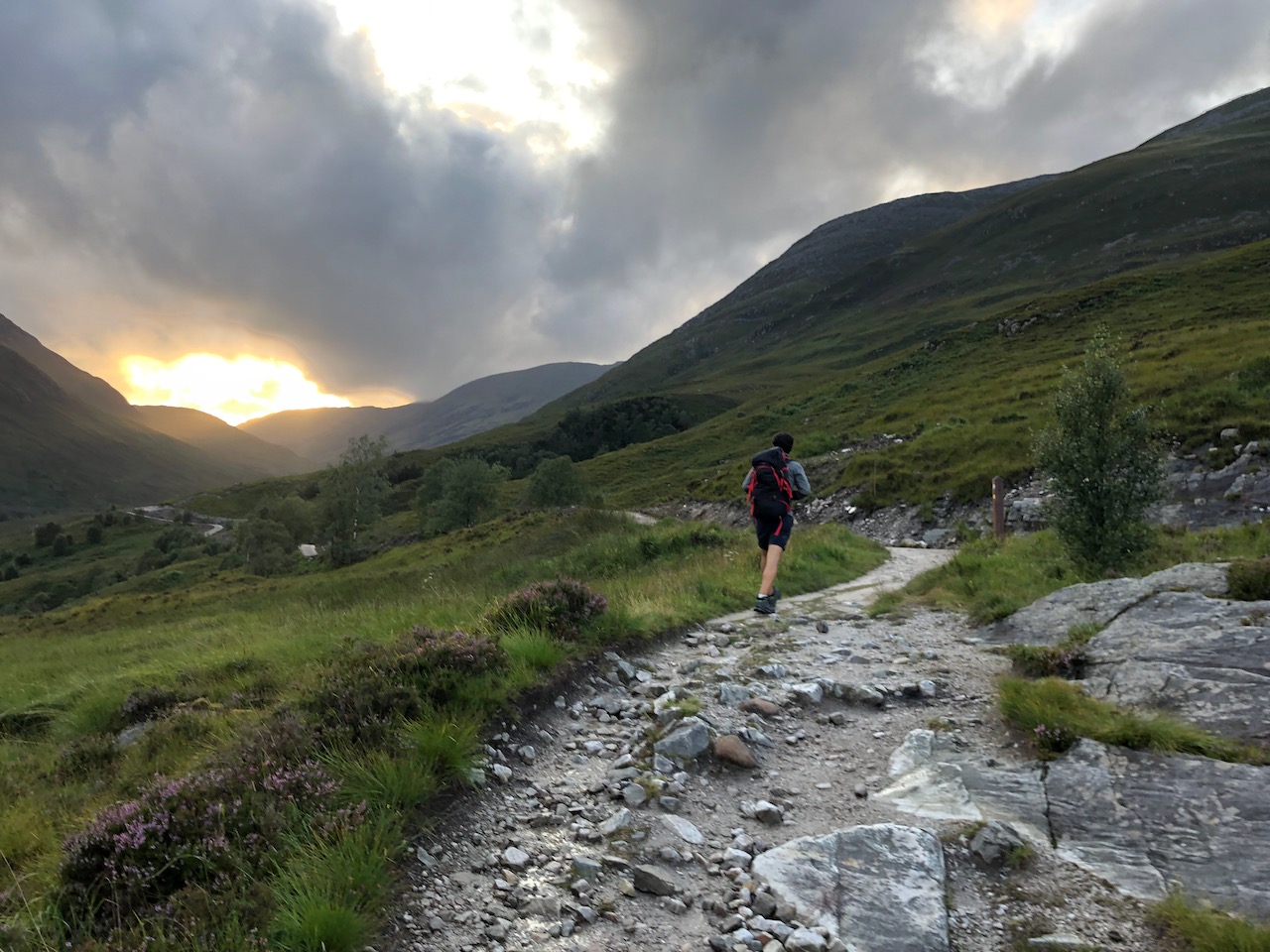 Hiked until sunset almost every day on the trail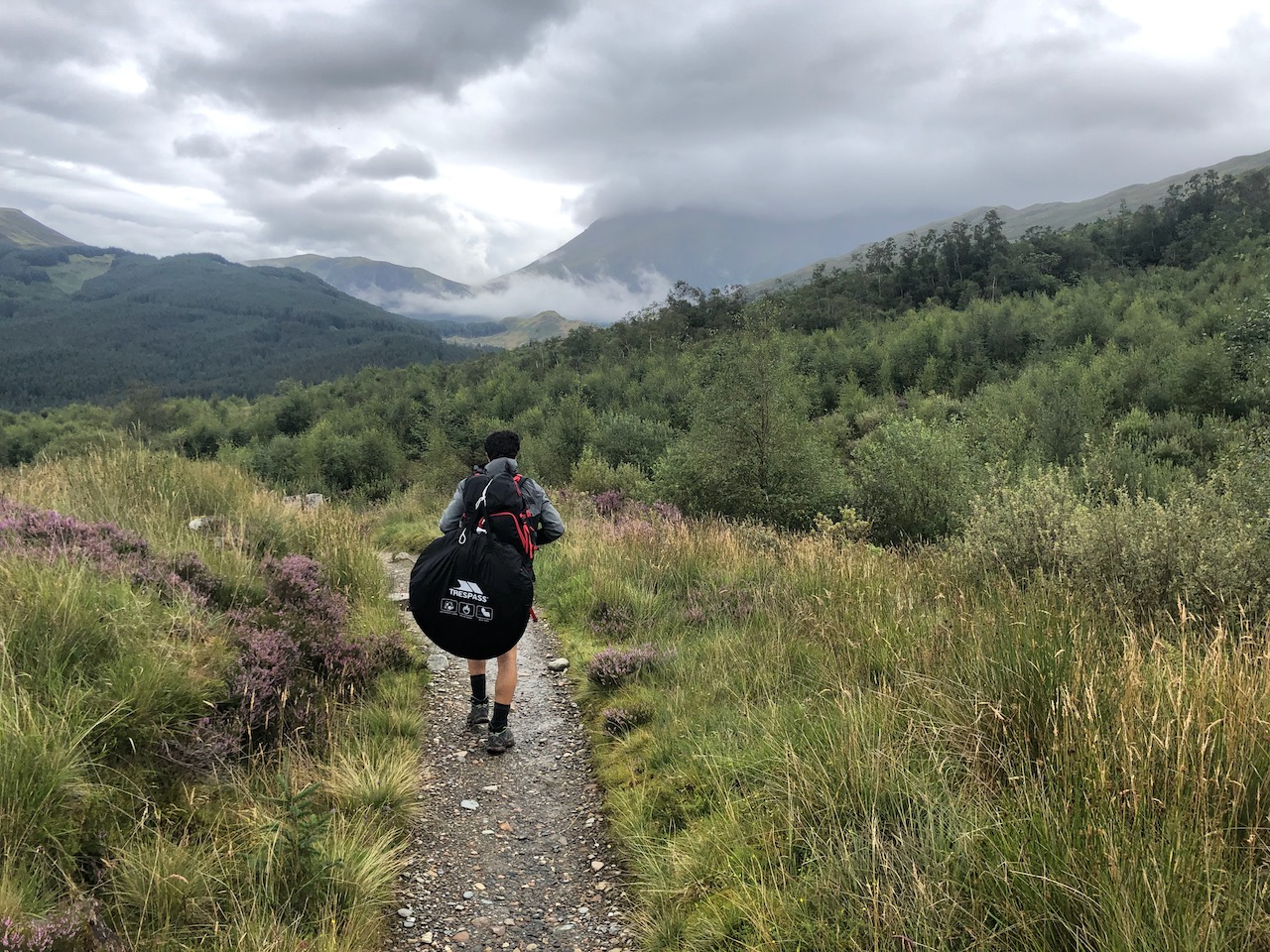 By the end of the trail we actually figured out how to get the tent back into the bag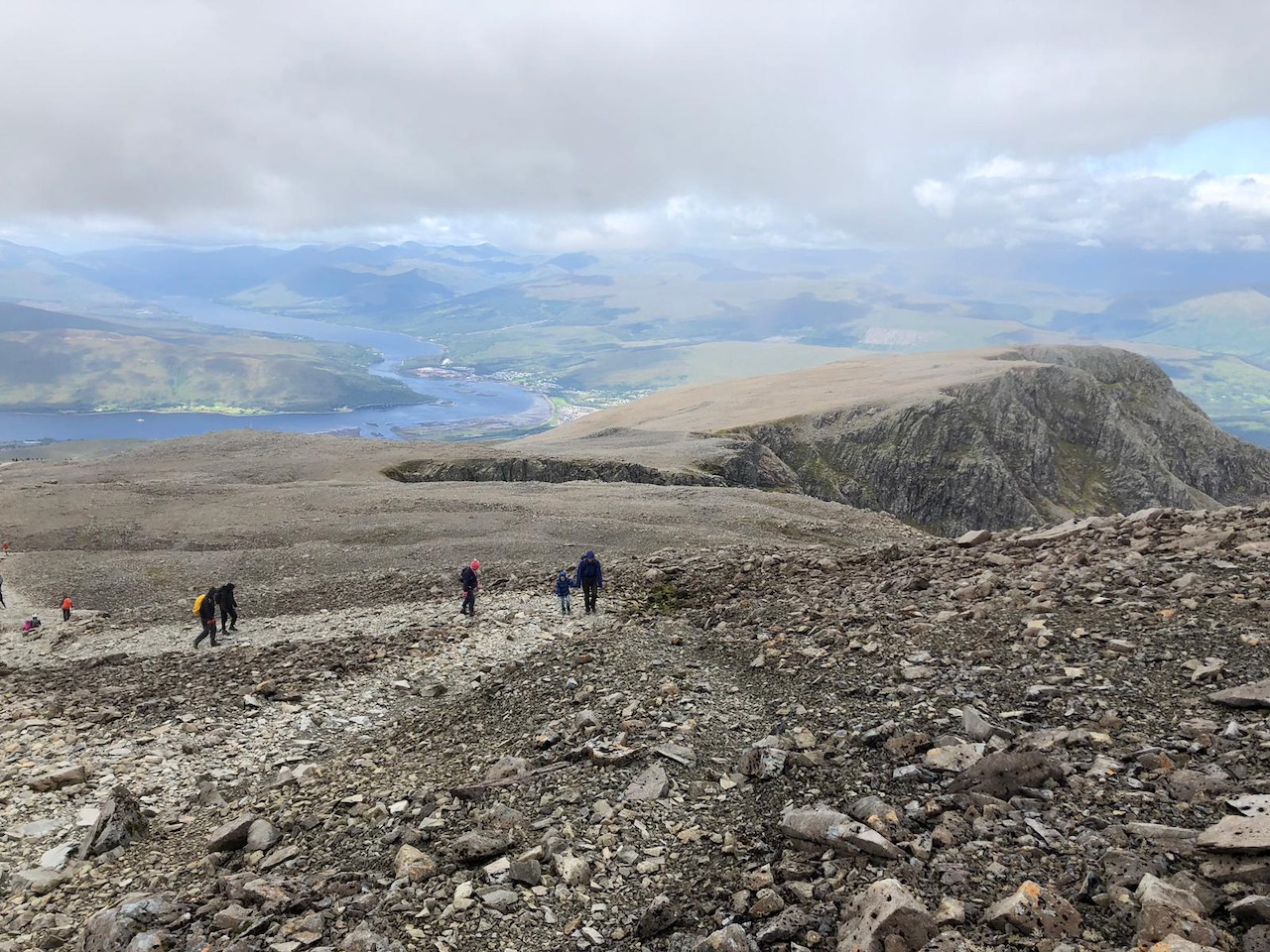 Once in Fort William we decided to climb the highest peak in the U.K., Ben Nevis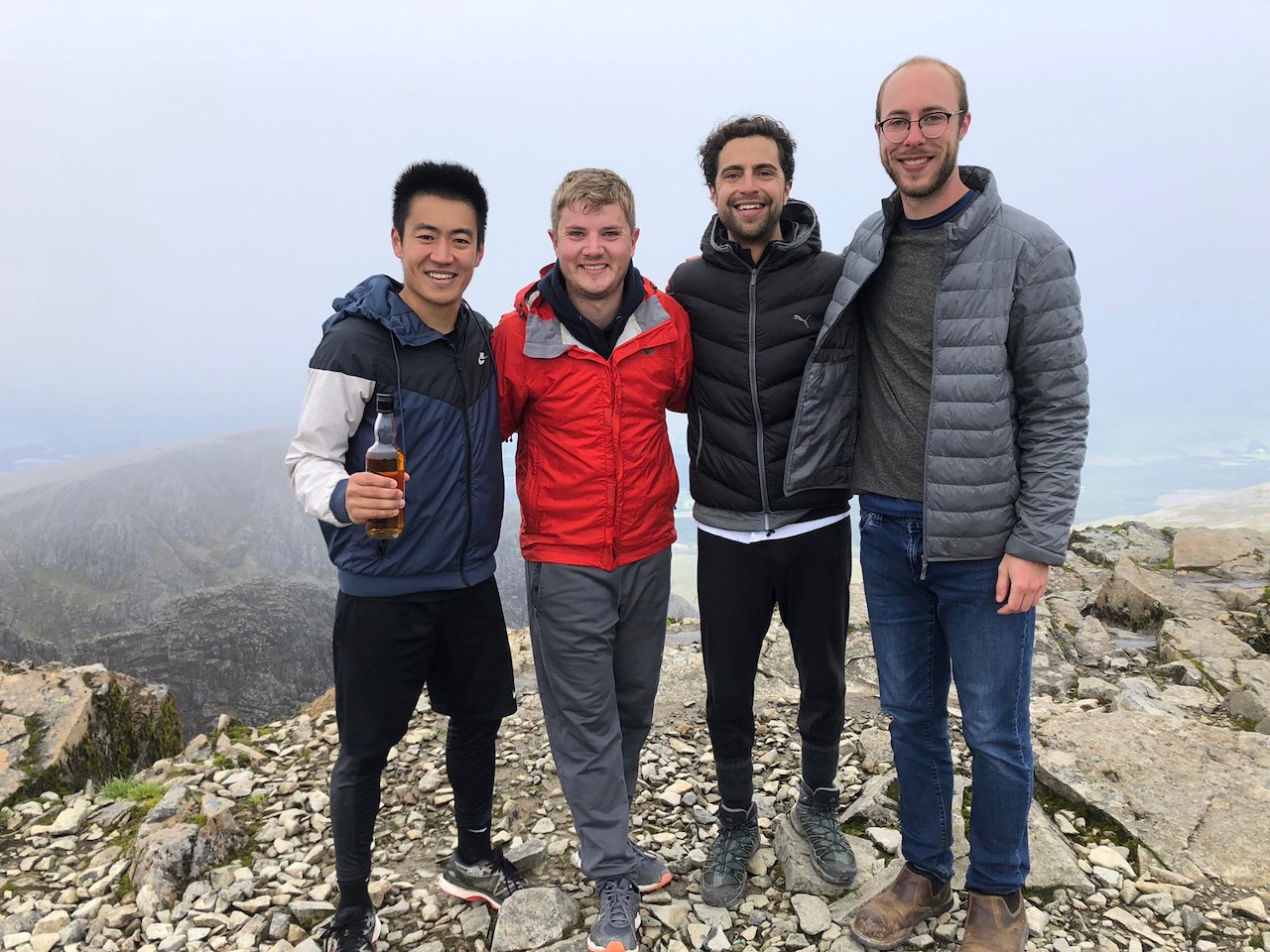 Had a few friends meet us in Fort William for Ben Nevis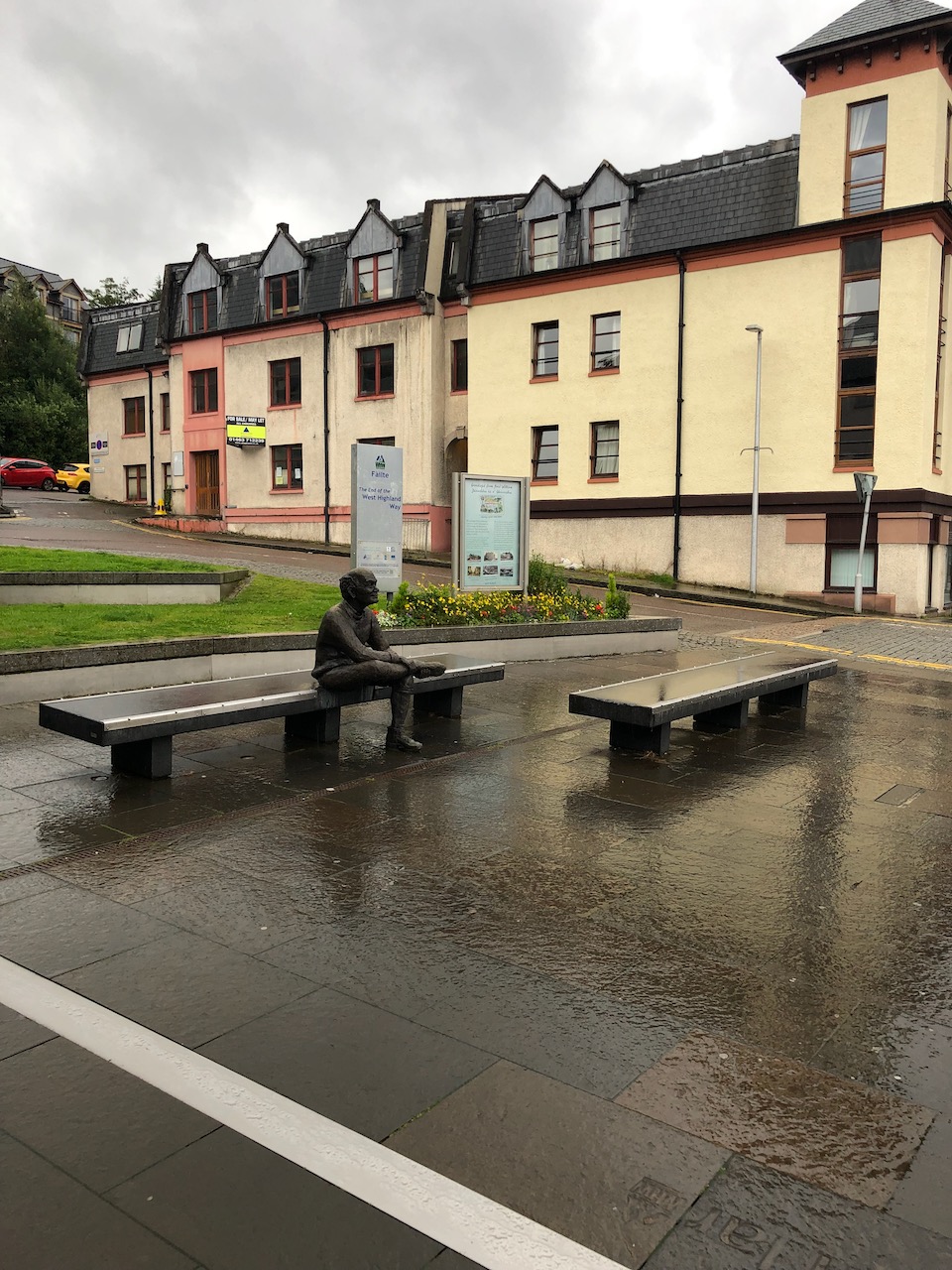 We had an hour free before the train back to Oxford on our last morning so I went to this spot that marks the end of the West Highland Way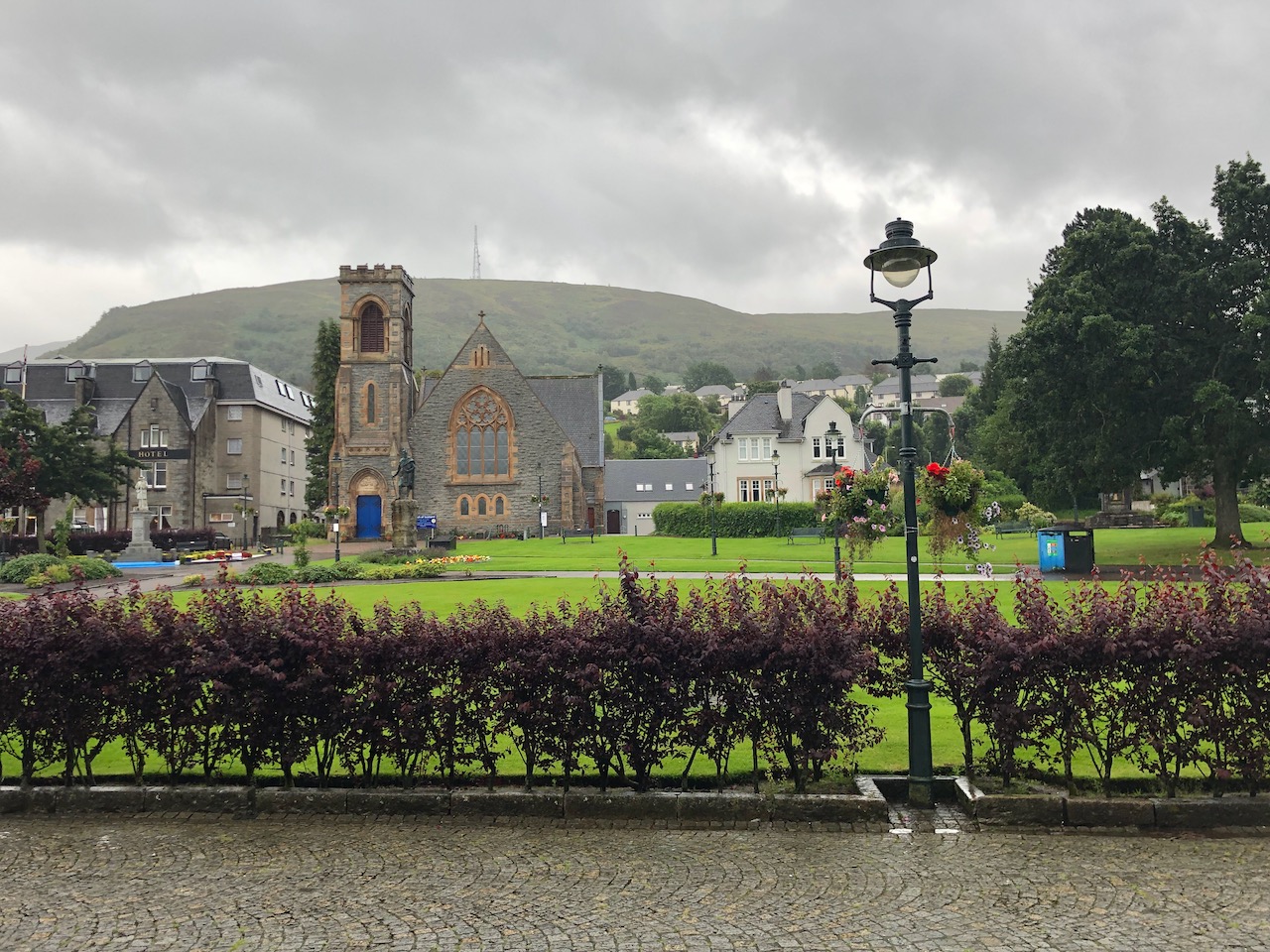 Manu was in the hotel on the left side of this photo eating a buffet breakfast instead of hiking the 1/4 mile through town to the trail's end